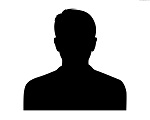 Paul C. Laybourne
1887-1976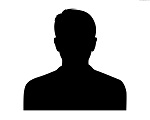 Bruce B. Laybourne
1915-1991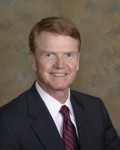 Robert "Rusty" B. Laybourne
Probate & Estate Planning, Collections, Landlord-Tenant Law, Civil Litigation, Labor Law and Personal Injury
Robert, or Rusty as he is known in the legal community, has been representing clients in Akron and Northeast Ohio for over thirty years. With With an unparalleled work ethic and a sharp legal mind, Rusty has earned the respect and admiration of both his peers and clients. Rusty has unmatched experience in the areas of probate law and estate planning, collection law, landlord/tenant law, civil litigation, domestic relations law, labor law and personal injury law. A proud graduate of Ohio Northern University, Rusty earned both his undergraduate and law degrees while attending the university. He is a decades-long member of the Akron Bar Association and Ohio State Bar Association and in 2008 he was the recipient of the Distinguished Alumni Award from the Cuyahoga Falls Schools Foundation. In addition to his passion for the law, Rusty is also active in several charitable organizations including the One-In-Six Foundation for prostate cancer research and Mobile Meals of Summit County, where he personally delivers dozens of meals each week to people in need.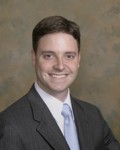 Jeff R. Laybourne
Criminal Defense, Civil Litigation, Landlord-Tenant Law, Juvenile Law, Collections and Estate Planning
With twelve years of experience in a wide variety of practice areas including criminal defense, civil litigation, landlord-tenant law, juvenile law, domestic relations, collections and estate planning, Jeff is uniquely prepared to aggressively pursue his clients' interests. While specializing in the field of criminal defense, Jeff has successfully represented clients charged with a variety of felonies and misdemeanors, from Aggravated Murder to OVI and every imaginable charge in between. An experienced trial attorney, he has represented clients in numerous high profile jury trials with many resulting in Not Guilty verdicts. Jeff is the immediate past Chair of the Criminal Law Section of the Akron Bar Association. He held this post for two years and was recognized with an award for Outstanding Section Chair of the Akron Bar Association for 2015-2016. He is also one of a select few attorneys certified by the Ohio Supreme Court to represent indigent defendants in capital aggravated murder cases. After graduating from Walsh Jesuit High School, Jeff went on to earn an English degree from Marquette University and his Juris Doctorate from the University of Akron School of Law.